The EI advantage, an EI-Engine for business
To achieve business results, leaders need to build emotionally healthy individuals and environments. Do your leaders and their teams realize the crucial role emotions play in determining and achieving business results?
Our EI assessment, training and coaching help to identify potential leaders and clearly develop 15 indispensable emotional intelligence skills. (Researched by Multi Health Systems Canada.)  With the aid of this validated psychometric instrument your leaders can take emotionally intelligent business decisions.
Consider integrating an EI based pedagogy towards leader development initiatives.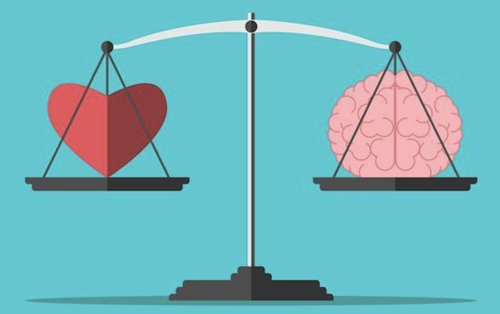 "When dealing with people, remember you are not dealing with creatures of logic, but with creatures of emotion." – Dale Carnegie
Add gravitas to your career.
Are your decisions whetted through reality?
In an increasingly volatile business world, inter-relationships and empathy are crux to emotional and professional wellbeing.
Should you be encountering internal dysfunctions within your teams and organization such as strained work dynamics, hierarchical and millennial gaps, stressed interpersonal relations, silo formations and wish to help your team overcome the lack of optimism this certification (MHS-EQ-I 2.0) is for you. Without such a reliable and validated instrument, assessing subjective strengths and inner resources can be tricky.
We are exclusive partners and distributors of MHS EQ-i2.0 products, the world's first scientifically validated Emotional Intelligence (EI) assessment test. As an exclusive Master Training Partner of MHS in India we offer dynamic, interactive, and comprehensive certification programs. These immerse you in the proper administration, interpretation, and feedback of the EQ-i 2.0 & EQ 360 instruments and making your ready to assess and coach.
Certification Benefits:
Self-development: Get the opportunity to improve your own EQ through self-assessment, coaching and various developmental exercises during/post the workshop
Design and Deliver EI Programs: Gain the necessary skills and knowledge to design and deliver emotional intelligence independently.
Coaching: Get certified to coach.
International Accreditation: Be certified globally to purchase, administer, and generate reports for internal/ external clients
Blueprinting the resilient and emotionally mature leader for emotionally intelligent organisations.
Resilient and emotionally intelligent leaders know how to absorb the adverse impacts of globalisation, (technology and socio-political forces) to achieve success. Though many leaders take decisions intuitively due to the absence of adequate facts, their decisions seem to be embedded in emotional and realistic maturities even in vulnerable situations. Their actions invariably show the strong bond between emotionally intelligent leadership, employee engagement, the bottom line and client satisfaction. Organisations who do not pro-actively embed EI in their work ethos' jeopardize the purpose of their service and existence.
We interviewed several people in leadership positions across sectors whose unanimous responses were designed into a pedagogy for a leadership program.
We interviewed several people in leadership positions across sectors whose unanimous responses were designed into a pedagogy for a leadership program.
• Articulating a vision beyond the bottom line
• Adherence to live by organizational values even in critical situations
• Leading meaningful change in acute situations
• Blueprinting the resilient and emotionally intelligent leader
• Preparing for challenges and demands in advance
International Accreditation: Be certified globally to purchase, administer, and generate reports for internal/ external clients
Discover what holds you back emotionally broaden your perspective meaningfully.
In 20 –25 minutes, this EI assessment Tool delivers the key component scores of your EI. These capture 5 composite scales: Self-Perception, Self-Expression, Interpersonal, Decision Making and Stress Management and 15 sub scales. The results will help you measure your way to greater emotional, professional and social well-being balance. The overall well-being indicator will measure your existing level of happiness resulting in fine-tuning developmental opportunities. You will know how your self-perceptions and expressions are sabotaging your success curve.
The EQ-i2.0, an online assessment experience that can be utilized in interventions and program aiming to enhance Leadership Development, during high-stake selection processes, to form a blue-print of overall organizational development, executive coaching and team building initiatives.
EQ-i 2.0 Report Suite is designed to cater to multiple levels in an organization. This multi-level approach to developing emotional intelligence shows that developing EI at the individual level can impact team performance, which in turn influences the organization. Based on the needs of clients and their workplaces, one can choose from the following types of reports:
EQ-i 2.0 WORKPLACE REPORT: A self-report used when assessing anyone within the workplace.
EQ-i 2.0 LEADERSHIP REPORT: A self-report used when assessing leaders within an organization.
EQ-i 2.0 GROUP REPORT: A report used when an organization wishes to work on team-level strategies as it enables discussion around team level implications of EI.
WORKPLACE EQ 360 REPORT: A multi-rater report used to gain insight into an individual's EQ 360 results, with in-depth analysis specific to a workplace context.
LEADERSHIP EQ 360 REPORT: Adding to the features of the Workplace EQ 360 Report, this multi-rater report also helps in viewing the scores through a leadership lens.
BOTH COACH AND CLIENT VERSIONS INCLUDED WITH EACH REPORT
Lead far – go the EI coaching way.
Lacking in impulse control, disturbed by work-life balance, troubled by relationships, limited by poor self-regard and feelings of dependence go the EI coaching way.
Be they hi-pos or executives aspiring the next level, be they managers failing to create desired impact or leaders unable to get others to perform, EI executive coaching is a structured self-reflection solution for emotional and professional well-being.
Our EI executive coaches help surface awareness of self-limiting and derailing beliefs, co-create new perspectives, co-action strategies for emotional maturity, alter behaviour to meet desired results without compromising on personal values.
With Emotional Intelligence (EI) Executive Coaching you will not be your usual self-limiting self.